Untrained Teachers' Beliefs and Practices in Public and Private Basic Schools in Mfantseman Municipality of Ghana
Keywords:
Untrained teachers, teacher beliefs, teaching practices, private and public, basic schools
Abstract
To gain a better understanding of untrained teacher beliefs and how that corresponds with their reported classroom practices, a survey was conducted with untrained teachers in public and private basic schools in Ghana. The study collected data through the survey design using a questionnaire which was administered to 188 untrained teachers in rural and urban basic schools. The data were analysed using Means and Standard Deviations to compare the teacher beliefs and practices in the two school types. Pearson-Correlation was used to find out any relationship between the teacher beliefs and their reported practices. Furthermore, Multivariate analysis of variance (MANOVA) was used to find out differences in beliefs, teaching practices and the school type. The results show that most of the untrained teachers held on to direct transmissive beliefs more than constructive beliefs. There were also inconsistencies in the relationship between beliefs and reported practices. However, there were statistically significant differences between the beliefs of untrained teachers in public and those in private schools about teaching and learning. Implication and recommendations for in-service teacher education programmes have been discussed.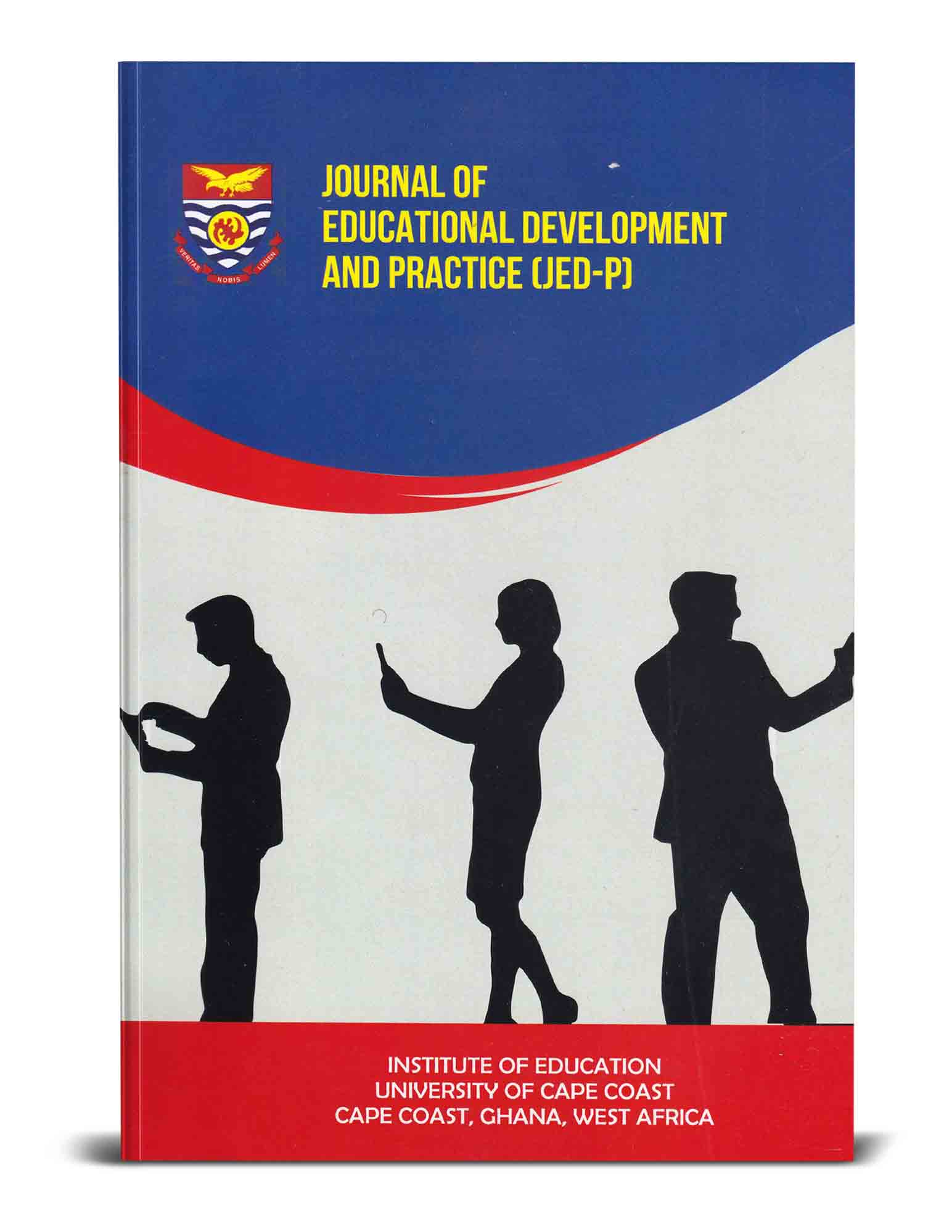 Downloads
How to Cite
Kwaah, C. Y. (2021). Untrained Teachers' Beliefs and Practices in Public and Private Basic Schools in Mfantseman Municipality of Ghana. Journal of Educational Development and Practice, 5(1), 1–22. https://doi.org/10.47963/jedp.v5i.981